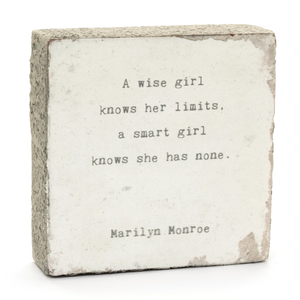 The perfect gift for every wise girl in your life. 
Little Gem decorative woodblocks styled with a vintage feel have one or two little lines that are just what needs to be said.
Keyholed for easy hanging
Thick enough to stand on own 
Dimensions are 4" x 4" x 1.25"