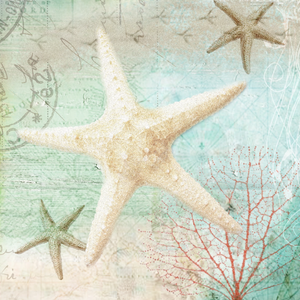 When whales want to make a wish, they wish upon a starfish. 
Artistic handmade marble coasters that look fabulous with any home décor. Perfect for protecting furniture & as an accessory for your home bar. We adore marble. It lasts forever, always looks fabulous & nothing sticks to it so it functions beautifully as a coaster.
This piece was designed by Saltspring Island artists from Big Bear + The Wolf. 
Printed on tumbled marble

Sealed for protection against heat and liquids
Backed with cork
Size is 3.75" W x 3.75" H x 1/8" Thick